Admission Requirements
---
The CJC Psychoanalytic Training Program welcomes applicants from the mental health fields (psychiatry, clinical psychology, and clinical social work) for clinical psychoanalytic training. Applicants for clinical training are required to have significant clinical experience. Applications are encouraged and accepted from professionals in allied disciplines:
Academicians engaged in research, scholarly careers, or teaching, whose work would be significantly enhanced by full training in psychoanalysis.


Professional allied fields (Law, Education, Sciences, Business, Arts, etc.)
Due to the complexity of some applicants' circumstances, some questions can only be answered on an individual basis. Inquires are welcomed and encouraged. Please call for additional information or clarification about the admissions requirements
---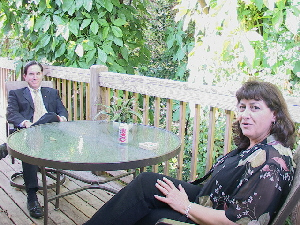 Licensing Requirements: Applicants for clinical training must be licensed/licensed-eligible in the State of Florida. A license is required for candidates to begin clinical casework in our psychoanalytic training program. Research (non-clinical) candidates are accepted with no clinical license.
The Center will not legally be responsible for the candidates' practice with their own patients or clients. Candidates will be required to maintain and present evidence of adequate malpractice insurance on a yearly basis.
---
Personal Suitability
The Carter-Jenkins Center welcomes applications from licensed/licensed eligible mental health professionals as well as from colleagues in allied fields whose research, scholarship or administrative position would be enriched by psychoanalytic training. Acceptance to the Training Program is made on the basis of the applicant's education, maturity of personality, psychological aptitude, cultural sensitivity and suitability for the practice of psychoanalysis. The applicant should demonstrate a broad interest in human motivation and in the vicissitudes of human life and psychological growth. Evaluation of the capacity for psychoanalytic education will be assessed on the basis of: meeting the educational requirements; the written application, including references and autobiographical statement; and personal interviews with two or more faculty members. Evaluation of the aptitude for and ability to engage in psychoanalytic work is a process that continues throughout training.
---
Tuition and Fees
Tuition is $2400 per year and can be paid in three installments. Agencies are encouraged to sponsor the enrollment of members of their staff by making time available for class work and consultation, and, hopefully, providing full or partial tuition reimbursement. The Carter-Jenkins Center may have clinical positions available where you can earn fees for tuition, supervision, etc., in exchange for clinical services. The Center can occasionally offer small loans to cover some of the training costs.
Times, locations and fees for individual psychoanalysis and clinical consultation will be by individual arrangement. Consultation fees for cases seen through the psychoanalytic clinic will be reduced or waived.